24 November 2022 – 20 January 2023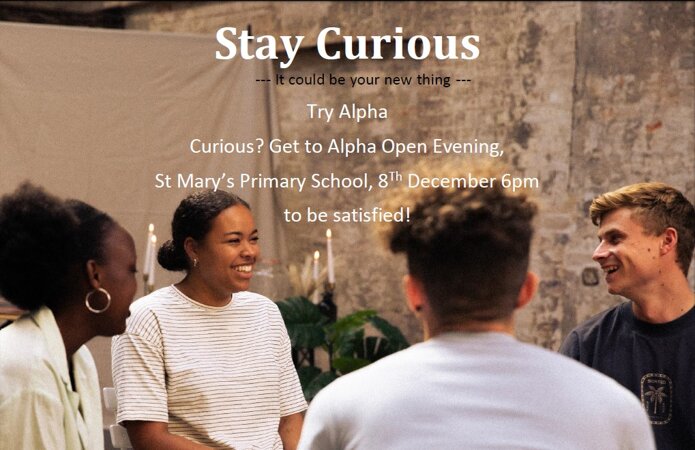 Alpha Series
Are you curious about faith?
Paul J McBeth has shared details of the new Alpha Series in the New Year. It will take place at St Joseph's Parish Centre Harpers Lane Chorley PR6 0HR Thursday 19th January 2023 7:00pm - 9:00pm
Join Up @ Eventbrite (search Chorley Catholic Community Alpha Series 2).
Visit the link below for more information or see attached leaflet.
https://1drv.ms/u/s!AtbNHwPWZaEvgch0QiYIh7N9H5mcSw?e=yZX65e There will also be an information evening at St Mary's school hall on Wednesday 8th December at 6pm.