Chorley #1 Good Food Club
15 November 2021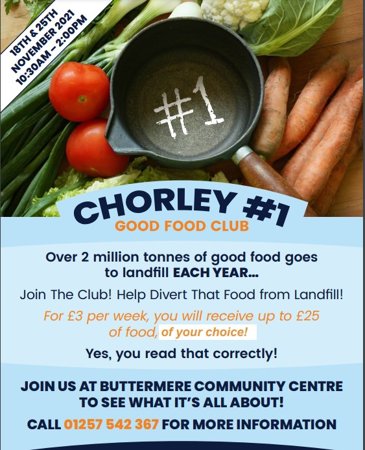 On Thursday 18th November and again on Thursday25th November, the new SVP Chorley Buddies 'Good Food Club' running from Buttermere Community Centre will be holding Open Days from 10.30am to 2.30pm.
As you almost certainly know, millions of tonnes of good food is dumped into landfill every year, and the Food Club is an attempt to divert some of that to tables in our area.
For £3pw week, Food Club members can get up to £25 of groceries per week, so helping with the environment, whilst at the same time grabbing a bargain!